Attend our services
You are always welcome to worship with us through fellowship and study of His Word. Let's unite together as one in faith at our church services. Our church services and fellowships are both done face-to-face and online.
Please follow us on Facebook and YouTube to view our online services.
If you want to attend our face-to-face services, please watch the video below to know the guidelines.
OTHER SERVICES / ONLINE BIBLE STUDY SCHEDULES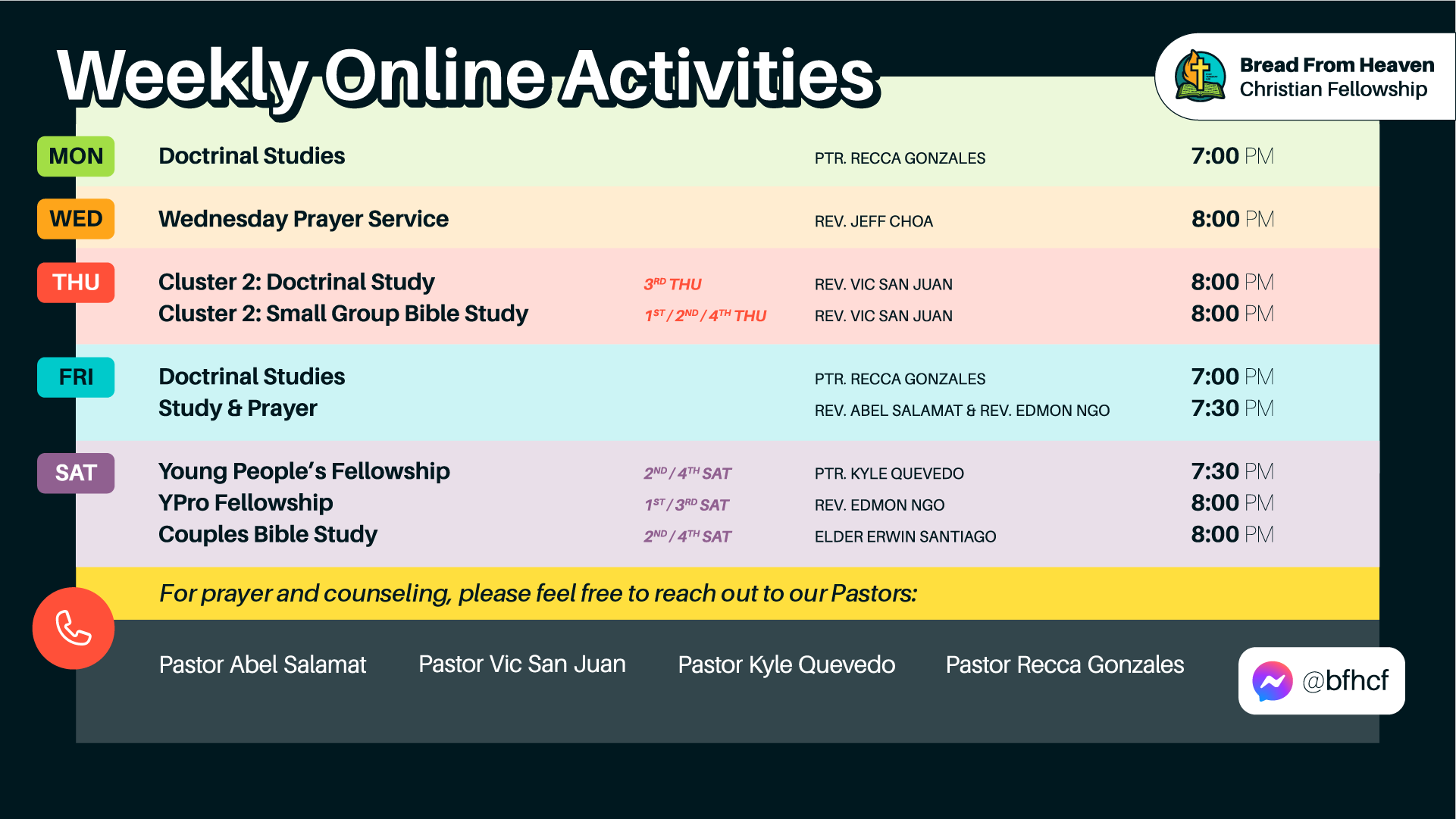 If you have questions with regards to the schedules, don't hesitate to contact us.
Contact Us